Sweet Moldavian shot
Well, I have tried in the past Irish Flag and other layered shots like B52, etc.
However, I wanted something more to my MoldoRomanian soul-and-heart.
Few weeks this bothered my mind in the background… And finally yesterday, during drinks color-solubility-density-taste experiments with Igor, we have found the layering formula of some selected drinks. If you played with cocktails and shots on your own, you might have noticed that drinks' color, density, solubility and taste-class restrictions are quite hard for a layered drink, especially when you have a strict pattern of color.
Today, I have tried to produce the first public version and it went pretty well I can say - the taste and the look are lovely!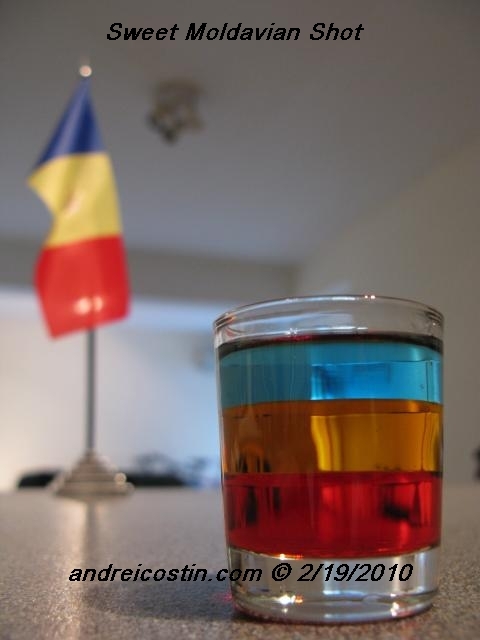 Sweet Moldavian shot
Enjoy (responsibly)!
Sweet Moldavian recipe: